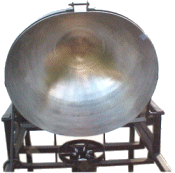 Kettle Corn Popper is a commercial size that works great as a fundraiser for churches, Civic organizations, government groups, and entrepreneurial small business enterprise. The popper is mounted on 2 rubber tires for easy movement, the frame is made from 2" (inch) steel tubing for durability and the kettle is made from 10 guage stainless steel.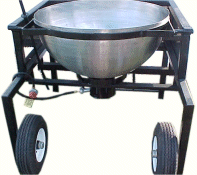 To insure adequate heat, the popper is powered by a 170,000 b.t.u. propane burner. The KETTLE CORN POPPER can either be purchased on a stand alone unit, trailer Mounted, or an option of enclosed concession trailer. The entire machine has overall Dimensions of 38" (inches) tall and 50" (inches) long. WILL LAST FOR GENERATIONS!
The unit may be purchased using 2 options:
A: Fabricated fully assembled stand alone unit

B: Fabricated fully assembled TRAILER
nbsp; MOUNTED UNIT
This is just another quality product put out by
Region Welding of Missouri.